Ms. Sophia Hector, who received her master's in health policy and management from the University of South Florida College of Public Health in 2004, was recently named one of the National Minority Quality Forum's "40 Under 40 Leaders in Minority Health."
The National Minority Quality Forum is a nonprofit organization "dedicated to ensuring that high-risk racial and ethnic populations and communities receive optimal health care." The 40 Under 40 Leaders are health care professionals — physicians, pharmacists, nurses, dentists, researchers, policy makers and others — who work to reduce health disparities in the minority population.
Ms. Hector was selected among hundreds of applicants nationwide.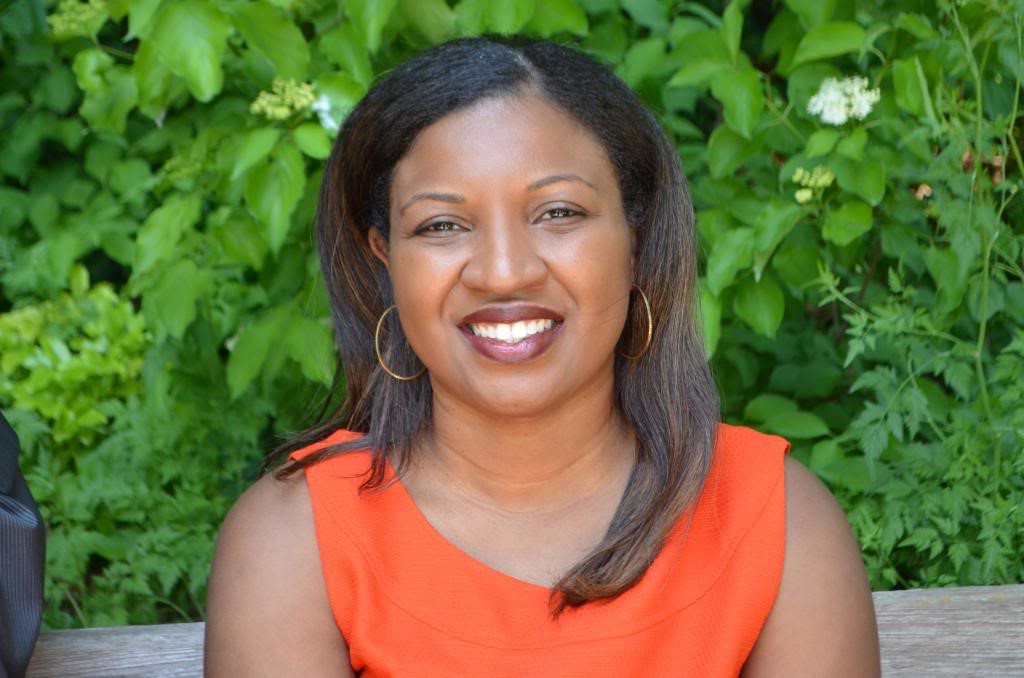 [Photo: Sophia Hector, MPH, CPH (Photo courtesy of National Minority Quality Forum)]
"This award is important because it gives minority health professionals the opportunity to get together, share ideas and identify best practices when it comes to reducing health disparities," said Ms. Hector, who is STD program manager for the Florida Department of Health-Hillsborough County.
Ms. Hector sees those health disparities every day in her work directing the county's STD clinics and overseeing STD surveillance and partner services.
"In 2017 in Hillsborough County, 15 to 24-year-olds accounted for 63 percent of all chlamydia cases," commented Ms. Hector. "These disparities exist because of limited access to care and screening and lack of education and knowledge. We are trying to implement system-wide changes, like working with schools on providing more STD education. And when testing is done, making sure patients come back for treatment. Our goal is not just to provide services, but to address disparities as well."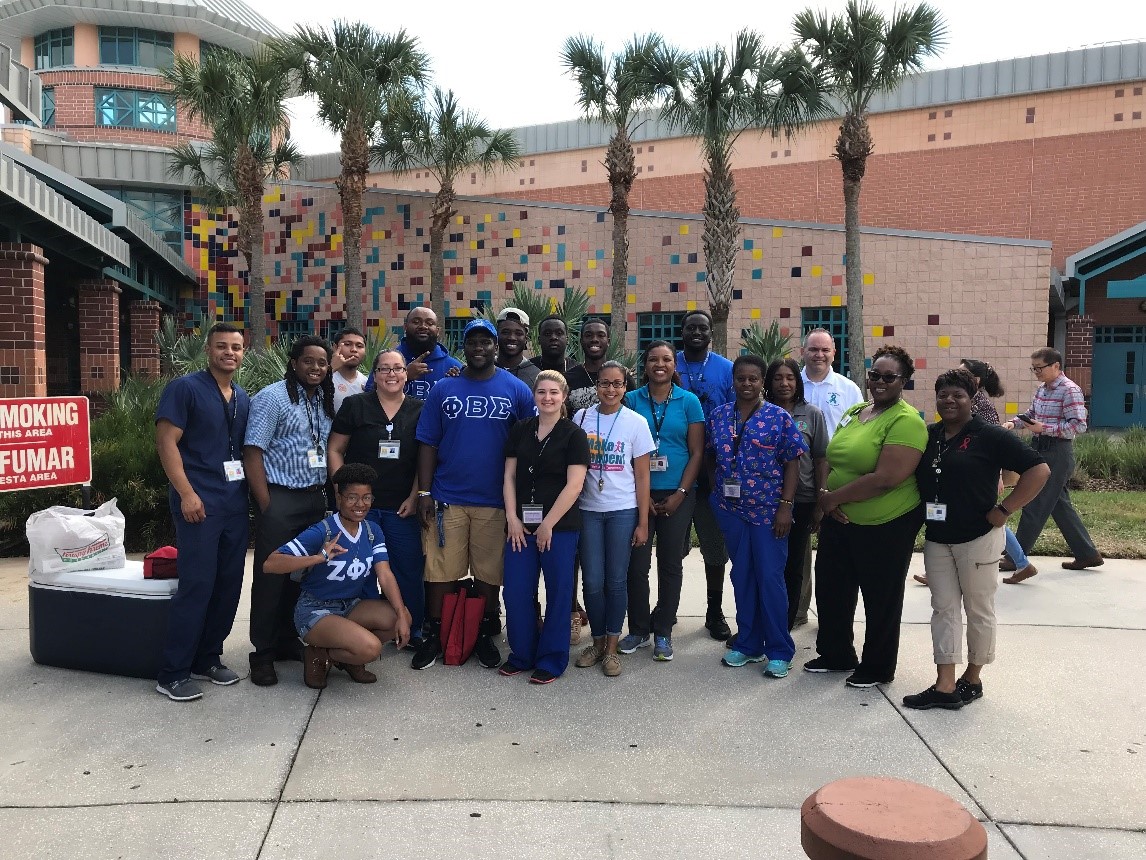 [Photo: Ms. Hector (in blue shirt, center) with members of University of South Florida's Phi Beta Sigma fraternity during an STD screening community outreach]