Assistant professor of kinesiology Dr. Mark Miller and colleagues at the University of Massachusetts-Amherst School of Public Health and Health Sciences have received a five-year, $2.4 million grant from the National Institutes of Health (NIH) to examine two distinct exercise training regimes designed to improve skeletal muscle function in older men and women, and in particular to determine whether the neuromuscular systems in each sex may respond differently to the training programs.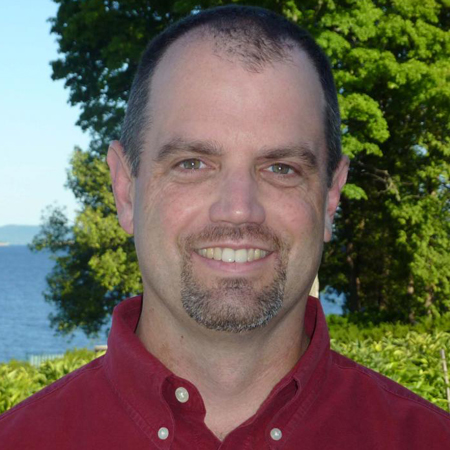 [Photo: Dr. Mark Miller]
Dr. Miller says, "Understanding how different exercises target distinct molecular and functional deficits in older men and women should lead to improved individualization of exercise prescriptions, and allow identification of novel targets for drug development, with the ultimate goal of preventing or forestalling age-related disability."
He adds, "We hypothesize that contractile performance will improve more in men using traditional low-velocity, high-load resistance training, and more in women in response to high-velocity, low-load power training."
Dr. Miller and the research team plan to examine skeletal muscle function at several anatomical levels ranging from the whole body to the cellular and molecular levels in healthy men and women before and after a 16-week leg exercise training program. They intend to identify underlying mechanisms of possible sex-based differences in response to exercise training. The leg exercises will be either resistance, that is low-velocity, high-load training, or power, that is, high-velocity, low-load training, and are designed to improve muscle function.
For this study, Dr. Miller will work with kinesiology professor and chair Dr. Jane Kent and endocrinologist Dr. Stuart Chipkin of UMass Amherst's School of Public Health and Health Sciences (SPHHS), and mathematics professor Dr. John Staudenmayer, an expert in developing statistical techniques to analyze health data. Their collaboration is supported by the Center for Personalized Health Monitoring at the campus's Institute for Applied Life Sciences, where they hope to recruit 50 volunteers ages 65 – 75 over the next five years.
This work will take place in the Muscle Biology Laboratory, a new laboratory facility in SPHHS' kinesiology department, and is expected to have a significant positive impact on the clinical care of older adults by providing new insights about the mechanisms underlying exercise interventions that optimize skeletal muscle function differently in aging women and men, Dr. Miller points out.