Dr. Alexandra Basilakos, a graduate of the PhD in communication sciences and disorders (COMD) program and postdoctoral fellow in COMD professor Dr. Julius Fridriksson's Aphasia Laboratory at the University of South Carolina Arnold School of Public Health, has been selected as the Early Career Professional on the American Speech-Language-Hearing Association's (ASHA) Academic Affairs Board.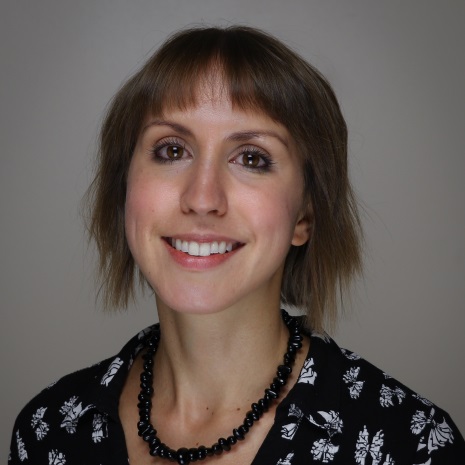 [Photo: Dr. Alexandra Basilakos]
During the three-year term, Dr. Basilakos will work with the Board's nine other members in partnership with ASHA's Vice Presidents for Academic Affairs in Audiology and Speech-Language Pathology. Together they will identify and monitor critical issues, forecast needs and trends, develop resources, implement programs, and recommend actions that address academic preparation. The Board also supports and enhances capacity-building efforts in response to clinical and faculty-researcher personnel needs and shortages.
"The field of COMD is so broad that educational experiences are paramount for students to become successful professionals; in particular, students in speech-language pathology must learn the intricacies of clinical management for some incredibly complex communication and swallowing issues that can occur across the lifespan," says Dr. Basilakos. "Though I am early in my career, I hope to apply my experiences in both academia and clinical practice to serve ASHA by identifying and addressing how educational programs can foster successful future clinicians and researchers. To this end, I hope to learn about issues that academic programs face, and how I can contribute to the development of resources that can address these challenges. "
Dr. Basilakos has been committed to the COMD field since she learned about aphasia (i.e., a communication disorder resulting from stroke/injury to the brain that impacts an individual's ability to speak, listen, read and/or write but does not affect intelligence) during an undergraduate course in cognitive neuroscience when she was an experimental psychology major at Carolina. After graduation, the Greenville, South Carolina, native earned a master's degree at the University of Georgia before returning to UofSC to pursue a Ph. in the Arnold School's COMD department.
She began working with Dr. Fridriksson, an internationally renowned expert in stroke recovery and aphasia, and remained in his lab to pursue a postdoctoral fellowship. Through this appointment, Dr.  Basilakos has been developing expertise in the use of structural and functional neuroimaging techniques to understand how brain networks operate during normal and disordered speech and language production.