Antimicrobial resistance is a continuously increasing threat to public health and projected to be accountable for more deaths than cancer and AIDS combined by 2050. Previous treatments for bacterial infections are consistently decreasing in their effectiveness as bacteria develop resistance against most available antibiotics.
Over the past decades some bacteria have become multidrug resistant (MDR). This means they can resist treatment by several antibiotics at once. Among these MDR pathogens, Gram-positive bacteria, which have only a single cell membrane, have received most of the attention from researchers. However, Gram-negative bacteria, especially the MDR forms, pose more serious threats to human life by causing infections that are essentially untreatable and may lead to severe illness or death. The dual membranes found in Gram-negative bacteria act as an impermeable barrier to many antibiotics.
To address these challenges, previous research has successfully used synthetic polymers, which mimic natural antimicrobial peptides produced by bacteria to kill other bacteria. Antimicrobial peptides selectively attack bacterial cell membranes. These polymers offer a broad spectrum of antimicrobial activity, are highly effective in killing traditional strains, have a low propensity for developing resistance, and can be obtained in large quantities at a much lower cost.
An interdisciplinary group of researchers at the University of South Carolina has already developed several antimicrobial macromolecules that successfully combat bacteria, particularly Gram-positive bacteria such as methicillin-resistant Staphylococcus aureus (MRSA), with low toxicity effects on human cells. However, most antimicrobial polymers are ineffective against Gram-negative bacteria.
Thus, with this study, the researchers collaborated to explore novel modes of combatting a potentially dangerous group of MDR Gram-negative bacteria without increasing antimicrobial resistance. Specifically, they tested a novel method for breaking through the bacterial membranes of the Gram-negatives.
In the chemistry and biochemistry department, professor Dr. Chuanbing Tang's laboratory developed a new class of antimicrobial molecules, called multicyclic cationic antimicrobial polymers. The molecules are unique because they change shape, snaking their way into bacterial membrane defenses and splitting the cells open, killing the bacteria.
Because each amphiphilic unit is attached to a flexible micromolecular chain, tens or perhaps hundreds of them can collectively work together and facilitate the entire macromolecule to penetrate through the membrane. This causes destabilization and fragmentation, ultimately leading to bacteria cell death.
"It's like popping a balloon with a pin," says Dr. Alan Decho, environmental health sciences professor (University of South Carolina Arnold School of Public Health) and co-author on the study. The researchers found these new polymers to be highly-effective against MDR Gram-negative bacteria, despite their double membranes. This macromolecular structure and conformation may open an avenue toward a next-generation of antimicrobial agents to treat MDR Gram-negative bacteria.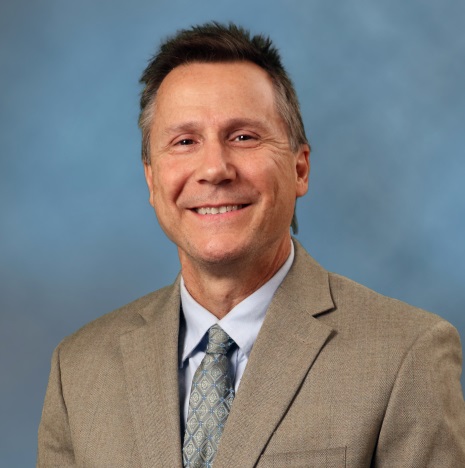 >
[Photo: Dr. Alan Decho]