Dr. Monique Brown-Smith, assistant professor in the department of epidemiology and biostatistics and the South Carolina SmartState Center for Healthcare Quality at the University of South Carolina Arnold School of Public Health, has collaborated with researchers at the University of South Florida and Brown University on a study assessing the mediating effects of depressive symptoms on perceived social support and HIV disclosure. The study was published in AIDS and Behavior.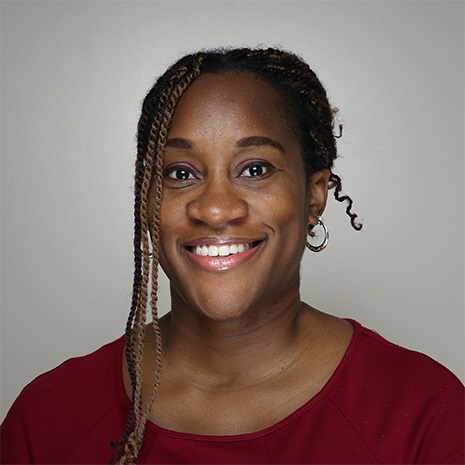 [Photo: Dr. Monique Brown-Smith]
People living with HIV may decide to disclose their HIV-positive status after considering the benefits and costs. Studies have shown associations between perceived social support, depressive symptoms and HIV disclosure among men and women; however, research assessing the mediating pathway among these variables and the associated disparities by sex are lacking.
The researchers found depressive symptoms mediated the association between perceived social support and HIV disclosure to sexual partners, specifically among women. However, these pathways were not statistically significant among men.
The authors concluded that women living with HIV may benefit from two types of interventions: (1) Disclosure to sexual partners interventions, which aim to accentuate perceived social support from family and friends through attenuating depressive symptoms; and (2) Social support interventions, which may increase disclosure to sexual partners via reducing depressive symptoms.
Friday Letter Submission