Dr. Suzanne Adlof, associate professor of communication sciences and disorders in the University of South Carolina Arnold School of Public Health, and Dr. Tiffany Hogan (MGH Institute of Health Professions) have created a tutorial on understanding dyslexia in the context of developmental language disorders. The paper was published in Language Speech and Hearing Services in Schools.
The majority of previous studies have focused on the phonological skills of children with dyslexia. In this paper, the researchers bring attention to broader language skills.
The authors conducted a literature review on the language basis of dyslexia from historical and theoretical perspectives. Their research employed a special emphasis on the relation between dyslexia and developmental language disorders and on the development of broader language skills (e.g., vocabulary, syntax, and discourse) before and after the identification of dyslexia.
In their tutorial, Drs. Adlof and Hogan share clinically relevant information on the history of dyslexia as a language-based disorder, the operational definitions used to diagnose dyslexia in research and practice, the relation between dyslexia and developmental language disorders, and the language abilities of children with dyslexia. They also discuss three clinical implications for working with children in school settings:
(a) Children with dyslexia — with and without comorbid developmental language disorders — often have language deficits outside the phonological domain;
(b) intervention should target a child's strengths and weaknesses relative to reading outcomes, regardless of diagnostic labels; and
(c) those who have dyslexia, regardless of language abilities at the time of diagnosis, may be at risk for slower language acquisition across their lifetime.
The authors recommend future research include longitudinal studies to assess multiple language skills early, at the time of the diagnosis of dyslexia, and years later to better understand the complex development of language and reading in children with dyslexia.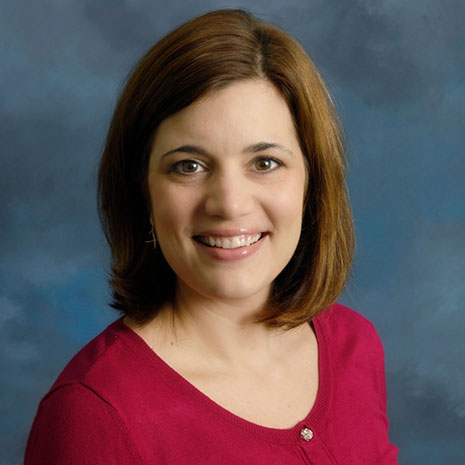 [Photo: Dr. Suzanne Adlof]