Public Health Reports was presented with the Commissioned Officers Foundation of the U.S. Public Health Service's (PHSCOF) 2019 Organizational Sustaining Supporter Award at the opening session of  the 2019 USPHS Scientific and Training Symposium in Minneapolis on May 7.
Unanimously selected by the PHSCOF Board of Trustees, Public Health Reports was recognized for their efforts to advance public health, and publishing scholarly manuscripts from authors working in government agencies and the private sector, on topics of current or emerging importance to domestic and global public health.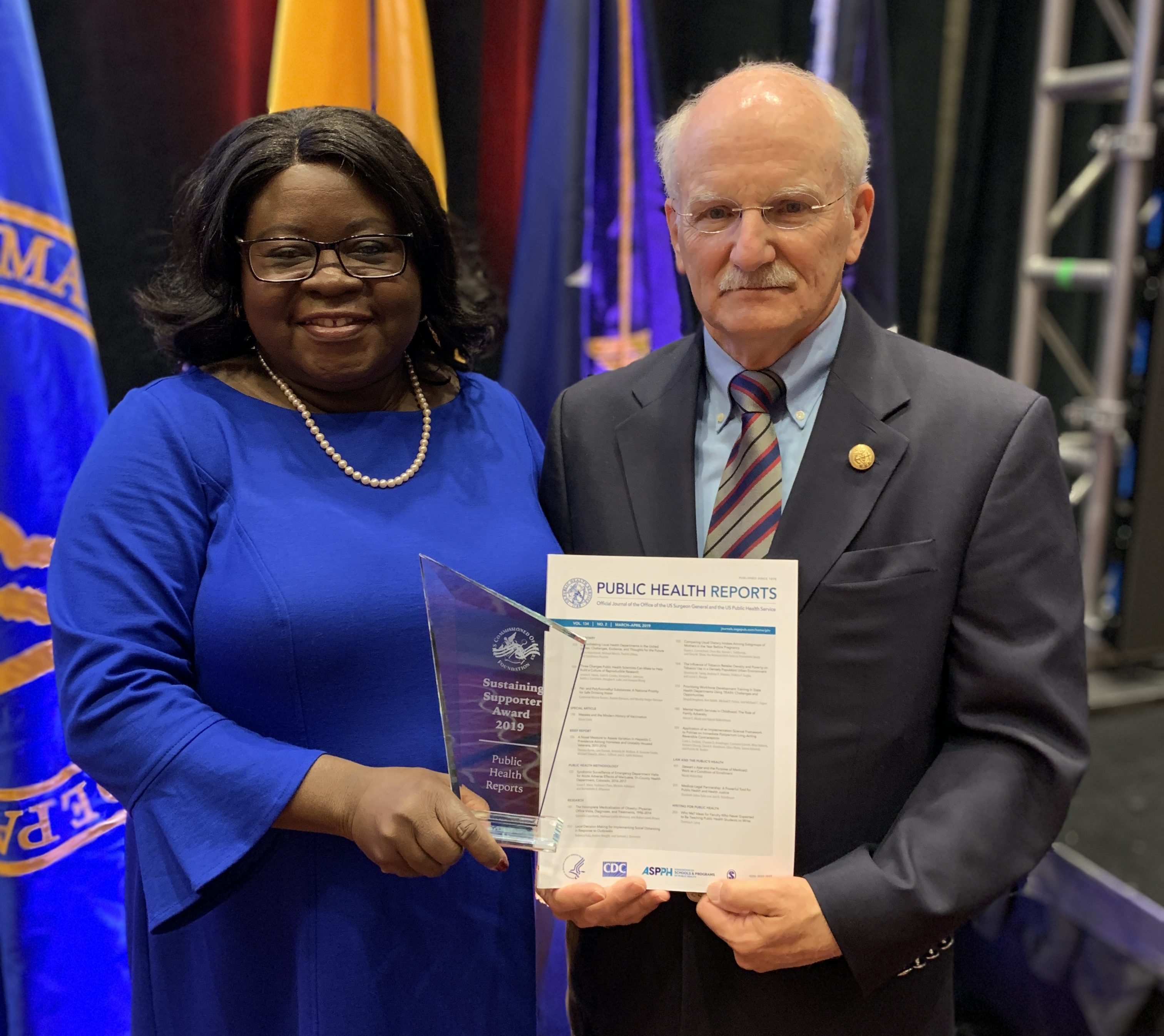 [Photo: Dr. Hazel Dean, accepting the award from retired Captain Jim Minor, USPHS]
Public Health Reports (PHR) is the official journal of the Office of the U.S. Surgeon General and the U.S. Public Health Service and has been published since 1878. The journal is peer-reviewed and publishes original research, reviews, and commentaries in the areas of public health practice and methodology, original research, public health law, and teaching at schools and programs of public health schools and teaching. It is published bimonthly, plus supplement issues, through an official agreement with the Association of Schools and Programs of Public Health. PHR's mission is to facilitate the movement of science into public health practice and policy to positively affect the health and wellness of the American public.
Visit Public Health Reports for more information about the journal.