Ms. Hannah Nagy, a senior community health sciences major at the University of Nevada, Reno School of Community Health Sciences, was awarded a Nevada Undergraduate Research Award (NURA) grant to gather data that can be used to close the gap between transgender patients and healthcare providers in Northern Nevada.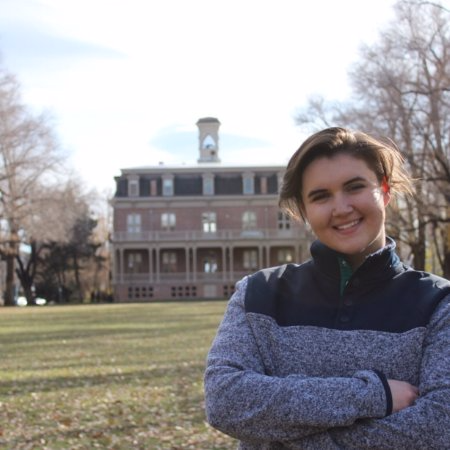 [Photo: Ms. Hannah Nagy]
The project will consist of several focus groups to gain insight into positive and negative health care experiences of transgender individuals. The overall goal is to identify opportunities for improvement in the provision of high quality, inclusive, and competent health care for trans patients. Ms. Nagy will develop a report that will be provided to key stakeholders including: trans community groups, health care workers, medical students, and health care providers in Northern Nevada. She will also work with Transgender Allies Group (TAG) to build a presentation for their monthly community meetings.
Ms. Nagy is currently the assistant director of diversity and inclusion for the Associated Students for the University of Nevada (ASUN). After graduation, she intends to attend graduate school to earn a Master's in Social Work and provide resources for low-income students in Washoe County School District. Her faculty advisor for the NURA project is Dr. Karla Wagner, associate professor of social behavioral health.