The use of public transportation can be an important part of someone's active lifestyle but it is often under-recognized, particularly in urban areas, a study from the University of Maryland School of Public Health found.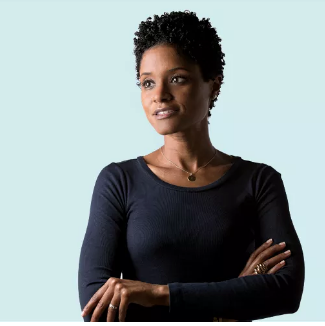 [Photo: Dr. Jennifer D. Roberts]
Obesity rates are rising among American youth, and ways to increase physical activity have become an important focal point for researchers.
Studies have shown that boys and girls headed to school using non-motorized forms of transportation like walking or biking have more active lifestyles than those who get to school in cars. That active transportation to school is also seen in families that use public transportation, because they have to walk or bike to the bus stop or metro station.
In the 2016 U.S. Report Card on Physical Activity for Children and Youth, the active transportation indicator was graded as an "F."  But that assessment excluded public transportation as part of its definition of active transportation. The report card is a U.S. Office of Disease Prevention and Health Promotion assessment that tracks several indicators of physical activity among American children.
In a new study led by Dr. Jennifer D. Roberts, an assistant professor in the UMD School of Public Health's department of kinesiology, researchers show that by incorporating public transportation into the definition of active transportation, we can better represent the mode of travel within ethnically and economically diverse populations. An analysis of their Built Environment and Active Play (BEAP) Study appears in the Journal of Physical Activity and Health.
The research could have improved that grade above an "F," especially in urban areas or settings where there is significant public transportation infrastructure and transit development, Dr. Roberts says.
"Our BEAP Study found that public transportation was the most common form of active transportation with over 30 percent of the children using public transportation five days a week," she says. " With public transportation, a significant component of active transportation, being omitted from the U.S. Report Card on Physical Activity for Children and Youth, the indicator grade underestimates that actual rate of active transportation."
The data was gathered through a questionnaire mailed out to parents of children aged seven to 12 years old within the Washington, DC metropolitan area (DMV). The researchers chose the DMV to get parental perceptions of their built environment, and how it correlated to whether their children walked, biked or took public transportation to school.
Those perceptions were shaped by variables like the likelihood of bike lanes, crime rate or litter on the streets.
"While the majority of our BEAP Study sample did not engage in active transportation, this research demonstrated that public transportation was the most common form of active transportation," Dr. Roberts says.
And, unlike biking, which is much more likely to be done by boys, active transportation to school was nearly equal among boys and girls.
The research is important because it shows that alternative transportation to school via public transportation is common among DMV youth. It also demonstrated that parental perceptions of built environments can predict whether their children walk or take public transportation to their schools.
That knowledge should be an important consideration of assessments of the built environment, and it's important for planners and policymakers to consider for transportation and land use actions.
"Do Not Forget About Public Transportation: Analysis of the Association of Active Transportation to School Among Washington, DC Area Children With Parental Perceived Built Environment Measures" was written by Dr. Jennifer D. Roberts, Ms. Lindsey Rodkey, Dr. Rashawn Ray, and Dr. Brian E. Saelens. It is published in Physical Activity and Health.