Dr. Teresa M. Waters, chair of the department of health management and policy at the University of Kentucky College of Public Health, is senior author on the publication "Medicare Payment Penalties and Safety Net Hospital Profitability: Minimal Impact on These Vulnerable Hospitals," appearing in Health Services Research.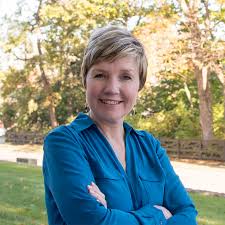 [Photo: Dr. Teresa M. Waters]
"Safety net" hospitals treat a disproportionate share of economically disadvantaged patients. The category can include public, private, and academic hospitals.
In 2013, the Centers for Medicare and Medicaid Services (CMS) implemented the Hospital Readmissions Reduction Program (HRRP) and the Value-Based Purchasing Program (VBP) to incentivize hospitals to improve health outcomes and contain costs for Medicare beneficiaries. The HRRP assesses penalties on hospitals that have higher than expected risk-adjusted readmission rates for specific patient health conditions and procedures. HRRP penalties were as high as 1 percent of Medicare base operating inpatient payments in 2013, and 2 percent in 2014.
The VBP assesses penalties for poor performance on a broad range of metrics that span patient outcomes, processes of care, patient experience, and costs. The VBP also has opportunities for bonus payments if a hospital exceeds performance thresholds or achieves substantial improvement in metrics relative to baseline. Maximum VBP penalties and Health Services Research bonuses were 1.25 percent of Medicare base operating inpatient payments in both 2013 and 2014.
The investigators sought to examine relationships between penalties assessed by Medicare's Hospital Readmission Reduction Program and Value-Based Purchasing Program and hospital financial condition; they used data from the Centers for Medicare and Medicaid Services, American Hospital Association, and Area Health Resource File data for 4,824 hospital-year observations. The study included bivariate and multivariate analysis of pooled cross-sectional data.
The authors found that safety net hospitals have significantly higher HRRP/VBP penalties, but, unlike non-safety net hospitals, increases in their penalty rate did not significantly affect their total margins. They conclude that safety net hospitals appear to rely on non-patient care revenues to offset higher penalties for the years studied. Forms of non-patient revenues include charitable contributions, public appropriations, government transfers, investment income, and income from subsidiaries or affiliates.
Unfortunately, these funding streams are volatile and may not be able to compensate for cumulative losses over time.
This research was supported by a grant from the Agency for Healthcare Research and Quality R01 HS023783, Teresa M. Waters, Principal Investigator.