The Association of University Programs in Health Administration​ (AUPHA) will award the John D. Thompson Prize for Young Investigators to Dr. HeFei Wen, assistant professor in the department of health management and policy at the University of Kentucky College of Public Health. She will receive the Prize at the AUPHA Annual Meeting June 12 – 15 in Philadelphia.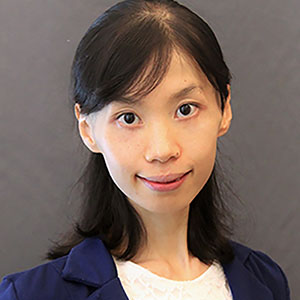 [Photo: Dr. HeFei Wen]
The John D. Thompson Prize for Young Investigators was established to honor John D. Thompson, a professor of health administration education, who set teaching, commitment to learning, collegial relationships, and health services research standards which are without peer.
The Prize recognizes young faculty based on their contributions to the research literature in the field of health services.  The Prize is awarded to a faculty member from an AUPHA Full Member Program whose work may be in any of the several fields or disciplines contributing to knowledge in health services.
The AUPHA notes: "Dr. Wen was nominated by Dr.  Tyrone F. Borders of the University of Kentucky, but her qualifications were clear to the committee at large."
Dr. Wen has an extensive record of publication, focusing on issues of opioids, Medicaid and substance use disorder treatment, and health policy.