According to the National Center for Health Statistics, Kentucky had the third-highest drug overdose fatality rate in the nation in 2015, at 29.9 drug overdose fatalities per 100,000 individuals. Despite the frequency of drug overdose deaths in the state, until recently no comprehensive system existed to track overdose fatalities. Seeing a need for data to better understand the epidemic of overdose deaths in the state, the Kentucky Injury Prevention and Research Center (KIPRC), a bona fide agent for the Kentucky Department of Public Health, located at the University of Kentucky College of Public Health, collaborated with the Kentucky Office of the State Medical Examiner to develop the Kentucky Drug Overdose Fatality Surveillance System (DOFSS). DOFSS compiles data on overdose fatalities including autopsies, toxicology screens, and prescription history. Taken together, the information sheds new light on the causes of fatalities, including prescription medication interactions with illicit and/or controlled substances.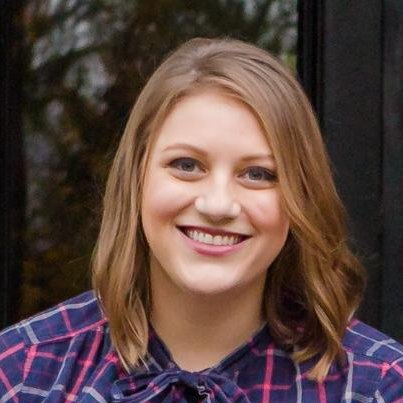 [Photo: Ms. Sarah Hargrove]
With the availability of data from DOFSS, a team of investigators from KIPRC have published peer-reviewed research evaluating the utility and efficacy of DOFSS. "Establishment of a comprehensive drug overdose fatality surveillance system in Kentucky to inform drug overdose prevention policies, interventions and best practices," is now available in the online edition of Injury Prevention. Ms. Sarah Hargrove, Drug Fatality Research Analyst at KIPRC, is the corresponding author. Other faculty and staff authors include KIPRC director Dr. Terry Bunn and authors from the Office of the Kentucky Chief Medical Examiner and the Kentucky Office of Drug Control Policy.
Investigators found that the comprehensive, multi-source DOFSS improved drug overdose fatality surveillance by increasing completeness of data and data quality. DOFSS identified 2,106 drug overdose poisoning fatalities in Kentucky for 2013 – 2014; with implementation of DOFSS, identification of specific drugs involved in drug overdose deaths increased from 75.8 percent using a single data source to 97.5 percent using multiple data sources. Disabled drug overdose decedents were significantly more likely to have an active prescription for drugs identified in their system compared with the non-disabled drug overdose decedents. Toxicology data showed increased gabapentin involvement in drug overdose deaths from 2.9 percent in 2013 to 17 percent in 2014. Alprazolam was found most often in combination with gabapentin (41 percent), along with various other benzodiazepines and prescription opioids.
The authors conclude that DOFSS is a model that can be considered by other states to enhance their efforts in tracking drug overdose fatalities, identifying new and emerging trends, and informing policies and best practices, to address and reduce drug overdoses.