University of Kentucky College of Public Health researchers Dr. Bin Huang and Dr. Thomas C. Tucker joined colleagues from the Centers for Disease Control and Prevention and the London School of Hygiene and Tropical Medicine to publish "Lung cancer survival in the United States by race and stage (2001 – 2009): Findings from the CONCORD-2 study." The article appears in the December 5 issue of the journal Cancer.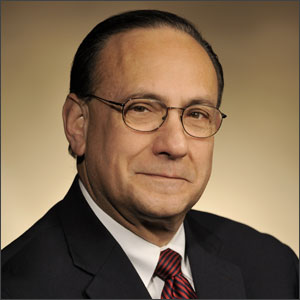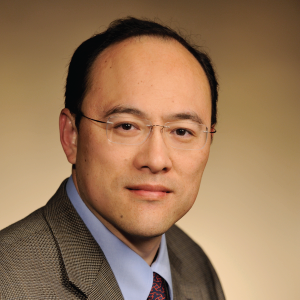 [Photo: Dr. Thomas C. Tucker (left) and Dr. Bin Huang]
Results from the second CONCORD study (CONCORD-2) indicated that five-year net survival for lung cancer was low (range, 10 percent – 20 percent) between 1995 and 2009 in most countries, including the United States, which was at the higher end of this range.
The investigators used data from CONCORD-2 to analyze net survival among patients with lung cancer (aged 15 to 99 years) who were diagnosed in 37 states covering 80 percent of the U.S. population. Survival was corrected for background mortality using state-specific and race-specific life tables and age-standardized using International Cancer Survival Standard weights. Net survival was estimated for patients diagnosed between 2001 and 2003 and between 2004 and 2009 at one, three, and five years after diagnosis by race (all races, black, and white); Surveillance, Epidemiology, and End Results Summary Stage 2000; and U.S. state.
Five-year net survival increased from 16.4 percent (95 percent confidence interval, 16.3 percent – 16.5 percent) for patients diagnosed 2001 – 2003 to 19.0 percent (18.8 percent – 19.1 percent) for those diagnosed 2004 – 2009, with increases in most states and among both blacks and whites. Between 2004 and 2009, five-year survival was lower among blacks (14.9 percent) than among whites (19.4 percent) and ranged by state from 14.5 percent to 25.2 percent.
Lung cancer survival improved slightly between the periods 2001 – 2003 and 2004 – 2009 but was still low, with variation between states, and persistently lower survival among blacks than whites. Investigators note that efforts to control well established risk factors would be expected to have the greatest impact on reducing the burden of lung cancer, and efforts to ensure that all patients receive timely and appropriate treatment should reduce the differences in survival by race and state.
Dr. Bin Huang is an associate professor in the division of cancer biostatistics in the University of Kentucky College of Public Health department of biostatistics and the Biostatistics Shared Resource Facility at the Markey Cancer Center, and director of population-based cancer research at the Kentucky Cancer Registry.
Dr. Thomas C. Tucker is an associate professor in the University of Kentucky College of Public Health department of epidemiology, associate director for cancer prevention and control at the Markey Cancer Center,  and director of the Kentucky Cancer Registry.