Led by the George Washington University Milken Institute School of Public Health (Milken Institute SPH), 48 public health scholars filed a "friend of the court" brief urging the U.S. District Court for the District of Columbia to block implementation of Kentucky HEALTH, a proposal that would require Medicaid beneficiaries to work, volunteer or train for a job – or lose their health coverage.
If Kentucky HEALTH is upheld, thousands will lose Medicaid under untested conditions designed to drive people off the program, according to the public health scholars, which included eight deans at schools of public health, public policy and public administration.
A new analysis by researchers at Milken Institute SPH finds that between 86,000 and 136,000 Kentucky Medicaid beneficiaries likely would lose coverage in just the first year of the work demonstration project – an estimate significantly higher than the one provided by Kentucky officials and endorsed by the Trump administration.
"This experiment by Kentucky threatens to strip hundreds of thousands of beneficiaries of Medicaid coverage with no realistic alternative in sight," said Ms. Sara Rosenbaum,  the Harold and Jane Hirsh Professor of Health Law and Policy at Milken Institute SPH, one of the scholars represented on the amicus brief.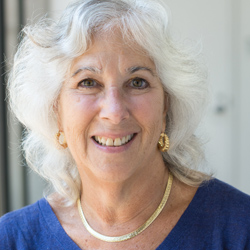 [Photo: Ms. Sara Rosenbaum]
Read more about the amicus brief.
Tags:
Friday Letter Submission