The Antibiotic Resistance Action Center (ARAC) at George Washington University (GW) Milken Institute School of Public Health (Milken Institute SPH) this week co-hosted the first-ever Urgent Care Antibiotic Stewardship Summit in Atlanta, Georgia.
ARAC co-hosted the summit with the Centers for Disease Control and Prevention (CDC) and the Urgent Care Association (UCA). Top urgent care organizations, insurance companies, electronic health record companies and public health experts attended the summit to begin development of an industry-wide action plan on antibiotic stewardship.
Antibiotic stewardship refers to the proper use of antimicrobials, including antibiotics. Too many patients currently receive unnecessary prescriptions for antibiotics, which accelerates the risk of superbugs, or resistant bacteria.
Ms. Laura Rogers, deputy director of ARAC, told the Washington Post that a major challenge to reducing antibiotic use is managing patient expectations.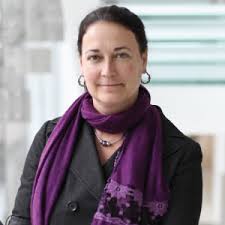 [Photo: Ms. Laura Rogers]
"If a patient was able to walk into a clinic and get antibiotics last year and now you're telling them no, it really creates a disconnect in the patient's brain," Ms. Rogers said.