Cooperation and collaboration with community partners are critical in ensuring the legislative success of state-level policies addressing childhood obesity, according to a recent study led by researchers at the Georgia State University School of Public Health.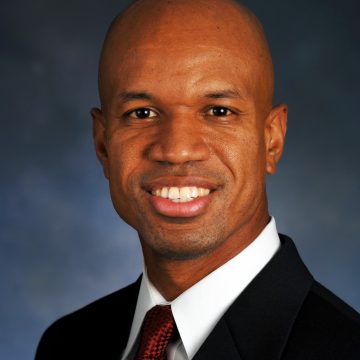 [Photo: Dr. Rodney Lyn]
The study focused on Georgia's Student Health and Physical Education Act, which the Georgia General Assembly approved in 2009. The legislation requires annual fitness assessments for public school students in grades one through 12 and also requires school systems to provide the minimum requirements for physical education as prescribed by the Georgia State Board of Education. Researchers interviewed 15 key people engaged with the adoption of the act.
"The purpose of this study was to use key informant interviews to understand the context and strategies that led to the passage of the SHAPE Act by synthesizing the experiences of multiple stakeholders and identifying lessons learned," the researchers said.
The results of the study are published in Public Health Reports in the article "Adopting State-Level Policy to Support Physical Activity Among School-Aged Children and Adolescents: Georgia's SHAPE Act." The study's lead author is Dr. Rodney Lyn, associate professor of health management and policy at Georgia State.
"Data collected from key informants indicate that the adoption of the SHAPE Act was the culmination of a six-year campaign focused on increasing knowledge and awareness of community members and leaders, addressing and overcoming opposition, and building the social and political will for policy solutions," the researchers said. "We found that several factors were vital to policy adoption: a shifting social and political climate, the organization and mobilization of diverse partners behind a collective mission, and the use of strategies that facilitated progress."
The study's authors also include Georgia State research coordinator Ms. Erica Sheldon, and Dr. Michael Eriksen, dean of the School of Public Health.