Non-smokers with mental health conditions are more likely than other non-smokers to use e-cigarettes and other electronic nicotine delivery systems (ENDS), according to a recent study by Georgia State University School of Public Health.
The findings stem from a study designed to better understand the associations between mental health problems, smoking and use of ENDS. The results are published in the journal Addiction in an article titled, "Electronic Nicotine Delivery System (ENDS) Use in Relation to Mental Health Conditions, Past-Month Serious Psychological Distress, and Cigarette Smoking Status, 2017."
The study, like others, found that people who reported having been diagnosed with a mental health condition, or having experienced serious psychological distress in the month prior to being surveyed, were more likely to smoke conventional cigarettes than other respondents. However, the finding that non-smokers with mental health conditions use ENDS at disproportionate rates, and that they also "have higher expectations that ENDS will improve relaxation and concentration, are particularly novel and important," the authors wrote.
The researchers noted that although people who have mental health conditions and who have never smoked may use ENDS hoping to manage their symptoms, it is possible that their ENDS use could lead to nicotine addiction, smoking cigarettes, or other health consequences.
The study used data from the 2017 Tobacco Products and Risk Perceptions Survey, which was conducted by the school's Tobacco Center of Regulatory Science (TCORS). Data from more than 5,700 respondents was analyzed.
The study's authors are TCORS researchers Dr. Claire Adams Spears, Dr. Scott Weaver, Dr. Terry Pechacek and Dr. Michael Eriksen, doctoral student Ms. Dina M. Jones, and postdoctoral research associate Dr. Bo Yang.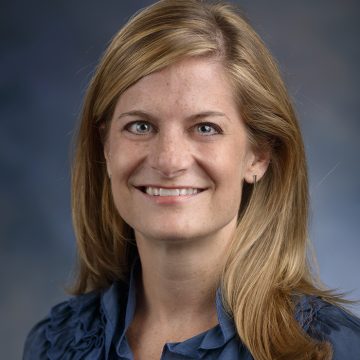 [Photo: Dr. Claire Adams Spears]
TCORS, established at Georgia State in 2013, takes a multi-disciplinary approach to understanding human and economic factors that contribute to tobacco use. The Center, housed within the School of Public Health, conducts research designed to inform the regulation of tobacco products to protect public health.