American child welfare workers who subscribe to gender stereotypes and harbor negative views of men may be the least receptive to working with fathers, according to a study co-authored by a researcher from the School of Public Health at Georgia State University, the Annie E. Casey Foundation and the social work faculty of the University of South Florida.
"The current study found quantitative support for this concept that has previously been shown qualitatively," the researchers said.
Previous research has shown that child welfare workers in most states deliver services solely to mothers, excluding fathers even when they are known to the system, the study noted.
"The maternal focus in child welfare has led to what some have called a de facto discrimination against fathers," the researchers said.
To assess whether negative views or hostile beliefs held by case workers influence their efforts to include fathers in child welfare cases, the researchers administered an online survey to 490 child welfare workers in the United States.
The researchers used the responses to divide the child welfare workers into four groups: workers who showed the lowest levels of hostility or benevolence toward either gender; workers who showed low levels of hostility but no benevolence toward men; workers who showed low levels of mixed feelings—both hostility and benevolence—toward men and women; and workers who showed moderate levels of mixed feelings toward both genders. In this study benevolence encompasses positive gender stereotypes, such as believing women are purer than men or than men are better in a crisis than women.
The results are published in Children and Youth Services Review in the article "Child welfare workers' sexism and beliefs about father involvement." The study's authors are Dr. Katrina Brewsaugh, a senior associate at the Annie E. Casey Foundation; Dr. Katherine Masyn, associate professor of epidemiology and biostatistics at Georgia State; and Dr. Alison Salloum associate professor at the University of South Florida's School of Social Work.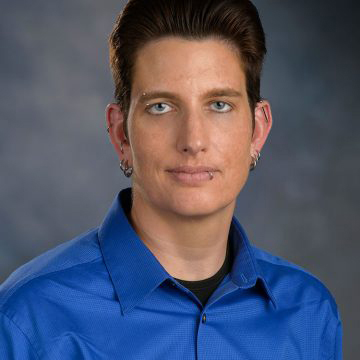 [Photo: Dr. Katherine Masyn]
The group that showed the most mixed feelings—hostility and benevolence—"also had the lowest scores on the father involvement measure indicating that such workers may view fathers as less important in working with families involved in child welfare services."
The study also found that while gender wasn't necessarily a predictor of what views a child welfare worker might have of fathers, female workers tended to endorse benevolent views of women and hostile views of men at higher levels than their male counterparts.