The Association of Schools and Programs of Public Health (ASPPH) invites you to exhibit at the 2020 ASPPH Annual Meeting, held March 18 – 20,  at the Crystal Gateway Marriott in Arlington, VA.
As the voice of academic public health, ASPPH represents 124 CEPH accredited schools and programs of public health within the United States, Canada, Mexico, Taiwan, St. Georges, and Lebanon. ASPPH-member institutions find solutions to public health issues around the world though education, research, collaboration, and practice.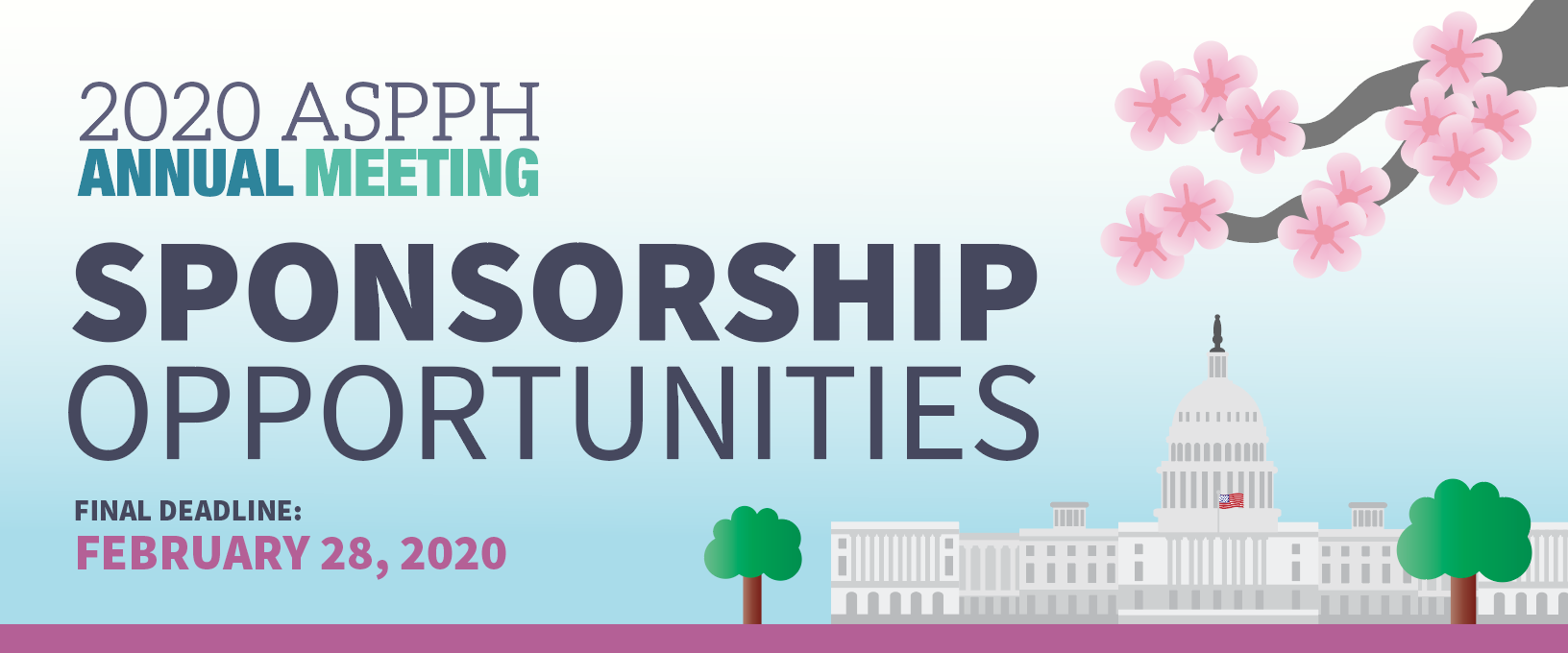 Last year, we welcomed over 700 leaders in academic public health and public health professionals to our 2019 ASPPH Annual Meeting. The meeting was composed of more than 60 forums, symposiums, and panel discussions that addressed some of the most pressing questions facing public health. About 20 percent of the meeting participants were from the larger public health practice community and an incredible representation of 14 countries made our meeting truly global.
The deadline for commitment is February 28, 2020.
Further information on exhibiting and sponsorship opportunities
Exhibitor Schedule (Eastern time)
March 18:

11:00 a.m. – 1:30 p.m. | Set Up
1:30 p.m. – 5:00 p.m. | Exhibit Open
5:00 p.m. – 7:00 p.m. | Summit and Annual Meeting Networking Reception and Poster Session

March 19:

9:00 a.m. – 5:00 p.m. | Exhibit Open
6:00 p.m. – 7:30 p.m. | ASPPH Reception and Poster Session

March 20:

9:00 a.m. – 12:30 p.m. | Exhibit Open
12:30 p.m. – 3:00 p.m. | Breakdown
Confirmed 2020 Sponsors and Exhibitors to Date
Tags:
Friday Letter Submission
,
Publish on February 14