Across the United States, healthcare professionals are recognizing the social determinants of health disparities within populations and looking for effective and innovative ways to address them. In New York City, many factors that influence health, such as physical and socio-economic environments and access to clinical care, vary widely by neighborhood and disproportionately affect diverse groups across a range of characteristics.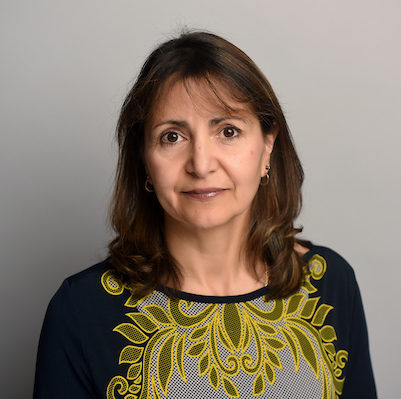 [Photo: Dr. Diana Romero]
Wellness trusts, modeled after financial trusts, are funds raised or allocated by governments and/or private sources to support primary prevention interventions in community settings to improve population health. These trusts can provide the financial and conceptual infrastructure to address social determinants of health.
A research team spearheaded by CUNY School of Public Health professors Dr. Diana Romero and Dr. Sandra Echeverria led a mixed-methods study to examine development and implementation of a wellness trust in East and Central Brooklyn, where there are disproportionately high rates of poor health. The goal was to identify the tenets upon which a trust should be designed and implemented. The study was published in the journal Preventative Medicine Reports.
[Photo: Dr. Sandra Echeverria]
This study aimed to understand existing community interest and political will; examine organizational infrastructure, including financing and leadership; and, evaluate available metrics and data sources to assess impact.
The researchers discovered that strong interest exists across diverse stakeholder groups in developing a wellness trust in Brooklyn. They determined that existing resources and expertise can be leveraged to overcome the challenges that may arise in the process of improving the health of the community. Given the lack of extensive experience with trusts and related research, these findings contribute important guidance in this new area of funding for primary prevention.
"We found that the wellness trust concept was well-received, with strong support for using the principles of the Collective Impact Framework for taking the next steps in its development with stakeholders at the community, city and state levels," Dr. Romero says.