This past week ASPPH staff members were privileged to present at the first annual Liaison User Conference in Boston, MA. ASPPH hosted two presentations during the conference featuring academic public health admissions trends and digital marketing as a strategy for recruitment and admissions.
More is More: How SOPHAS Supports Data-Driven Admissions Strategies –  This session detailed how SOPHAS and the ASPPH Data Center collaborate to collect admissions data from institutions; provide enrollment data via an interactive dashboard; and offer consultation on developing data-driven admissions strategies.
Ms. Emily Burke, manager, Data Analytics
Mr. Guy Piotrowski, manager, Application Services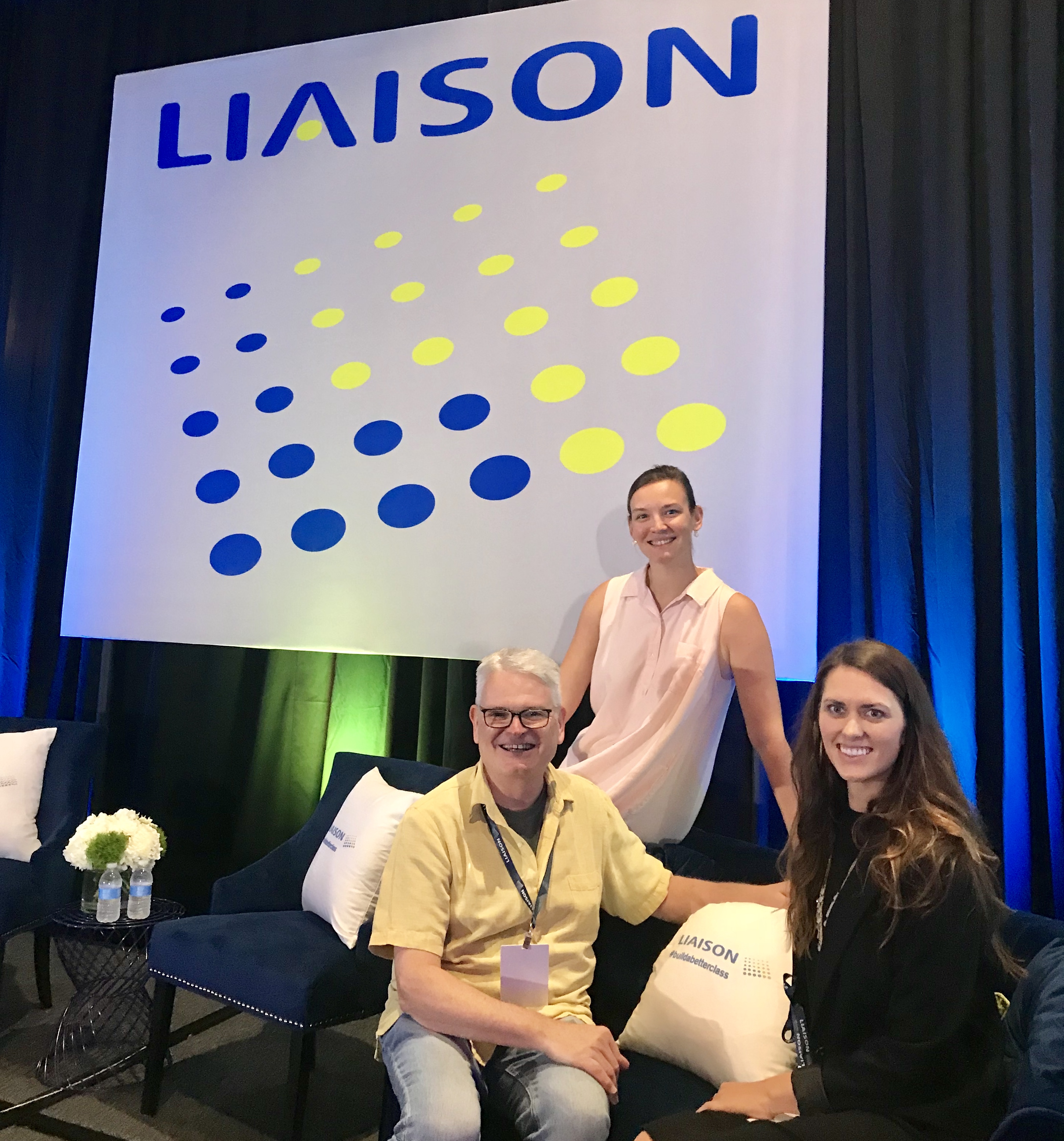 [Photo: left to right, Mr. Guy Piotrowski, Ms. Emily Burke (standing), and Ms. Emily Gordon]
Strategies and Insights to Digital Marketing through the This Is Public Health Social Media Campaign – This session focused on the social media strategies and analysis of the This Is Public Health as a resource for marketing, recruitment, and education of prospective graduate public health students. The presentation also featured content on how email marketing strategies like the SOPHAS Newsletter and tailored email invitations support social media efforts in recruitment.
Ms. Emily Gordon, Student Services Coordinator